CFA Champion /
Grand International Champion /
Kitten- and Juniorchampion
Silverdance Sweet Ice Princess
tortie-smoke
(*06.07.2011)
Silverdance Sweet Ice Princess, a tortie-smoke Persian female, was born at 06.07.2011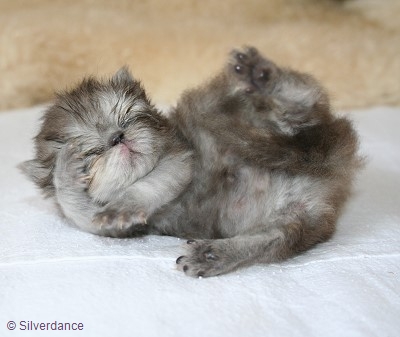 The proud parents are
---
Felidae e.V. - Bremen / Germany - 3./4.12.2011
Kitten 3-6 months
4x excellent 1
Best Variety - Best SMOKE Persian with 5 months!!!

Princess is now KittenChampion!!!
5 months old
---
Beginn of February 2012 we decided that our Princess
will stay with us.
Together with Silverdance Jewel will certainly enrich our breeding program.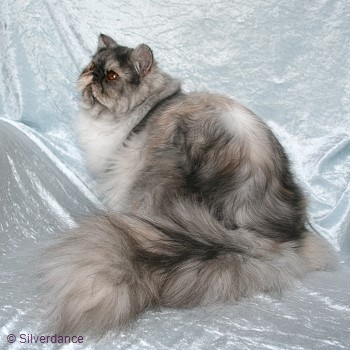 ---
---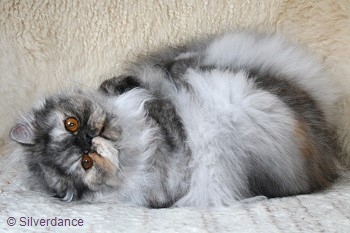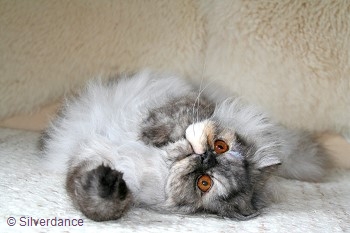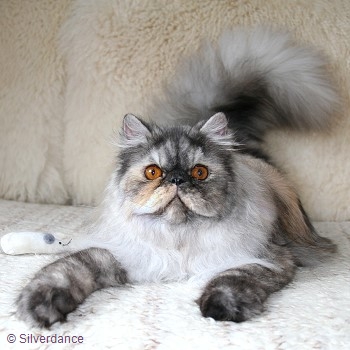 9 months old
---
Our Princess has born at 22th July four healthy SMOKE babies in a super easy birth. She made her job as mother fantastic together with our Candy, she had on the same day her birth and give me 2 SMOKE babies.
---
Catfriends of Germany / CFA SHOW
24./25.11.2012 - Niedernhausen, Germany
Silverdance Sweet Ice Princess is now CFA Champion!!
---
Felidae e.V. / Bremen / Germany
01./02.12.2012 / 1 year 5 months old

Best Variety
(Best Smoke Persian)
2x nominated for Best in Show
---
Felidae e.V. / Hannover / Germany
25.01.2013 / 1 Jahr und 6,5 months old
2x Best Variety
2x nominated for Best in Show
Best in Show
---
Felidae e.V. / Rostock / Germany
20.04.2013 / 1 Jahr und 9,5 months old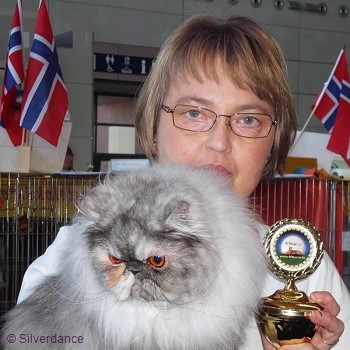 Special Award
2x nominated for Best in Show
Best in Show
---
Felidae e.V. / Hannover / Germany
24./25.01.2014 / 2 years und 6,5 months old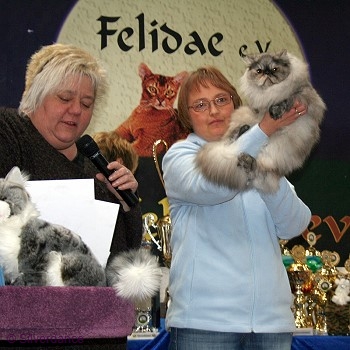 Best Variety
3x nominated for Best in Show
2x Best in Show
---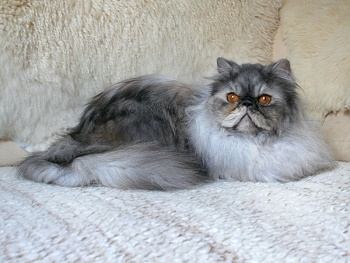 2 years und 8 months old
---